For DDoptics Gen2: Quick adjustment lever for magnification adjustment of the Gen2 series
Regular price
Sale price
€16,90 EUR
Unit price
per
Sale
Sold out
Quick adjustment lever for the magnification adjustment ring of the DDoptics Gen2 series. Rifle scope accessories. Different colors.
can be assembled without tools
perfect fit
robust
ultra light
UV-resistant plastic
Delivery without scope.
shares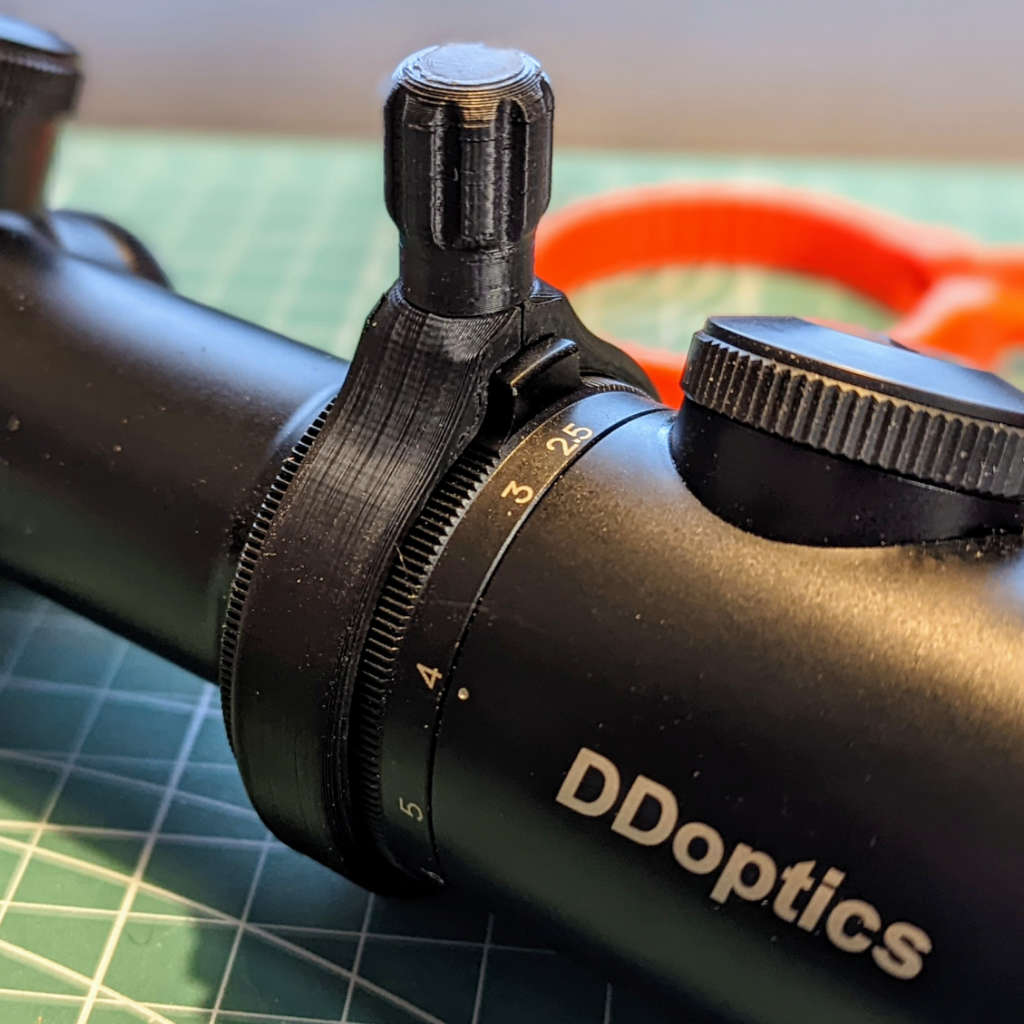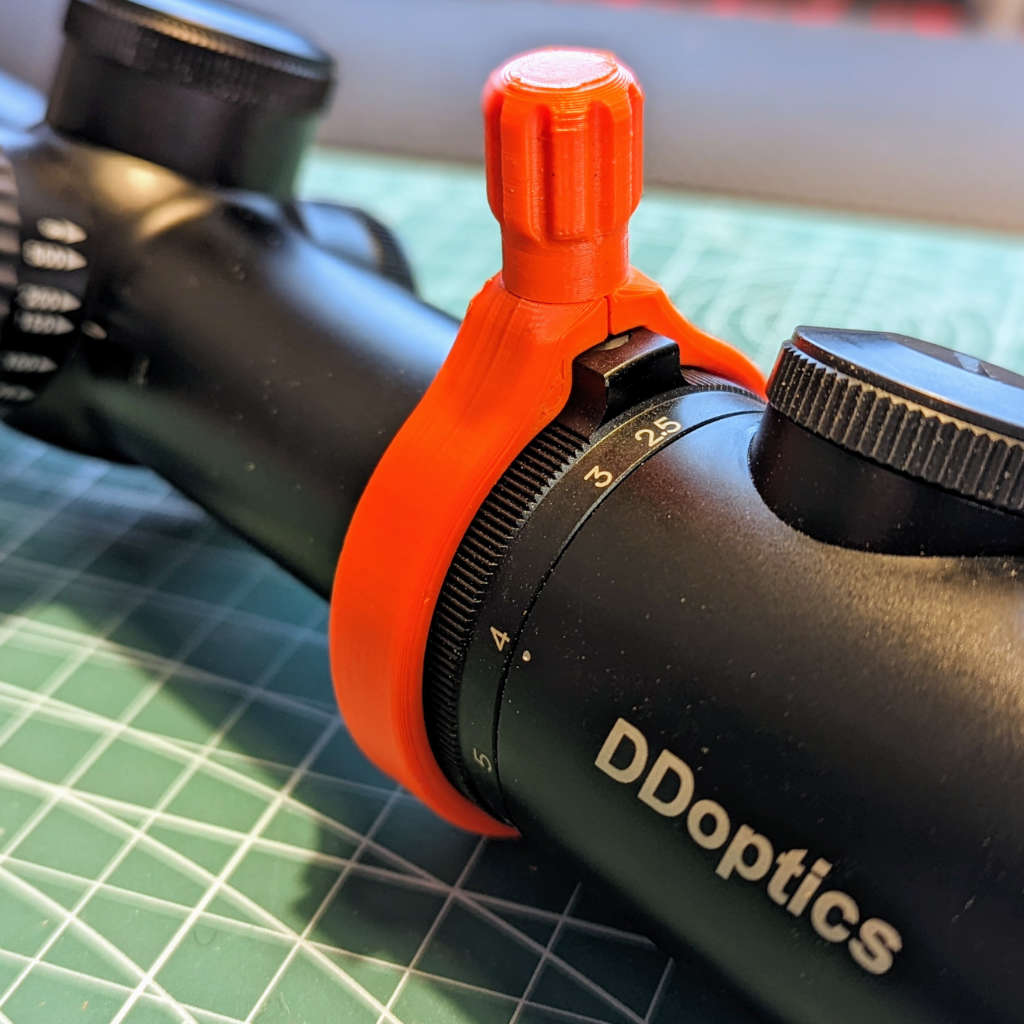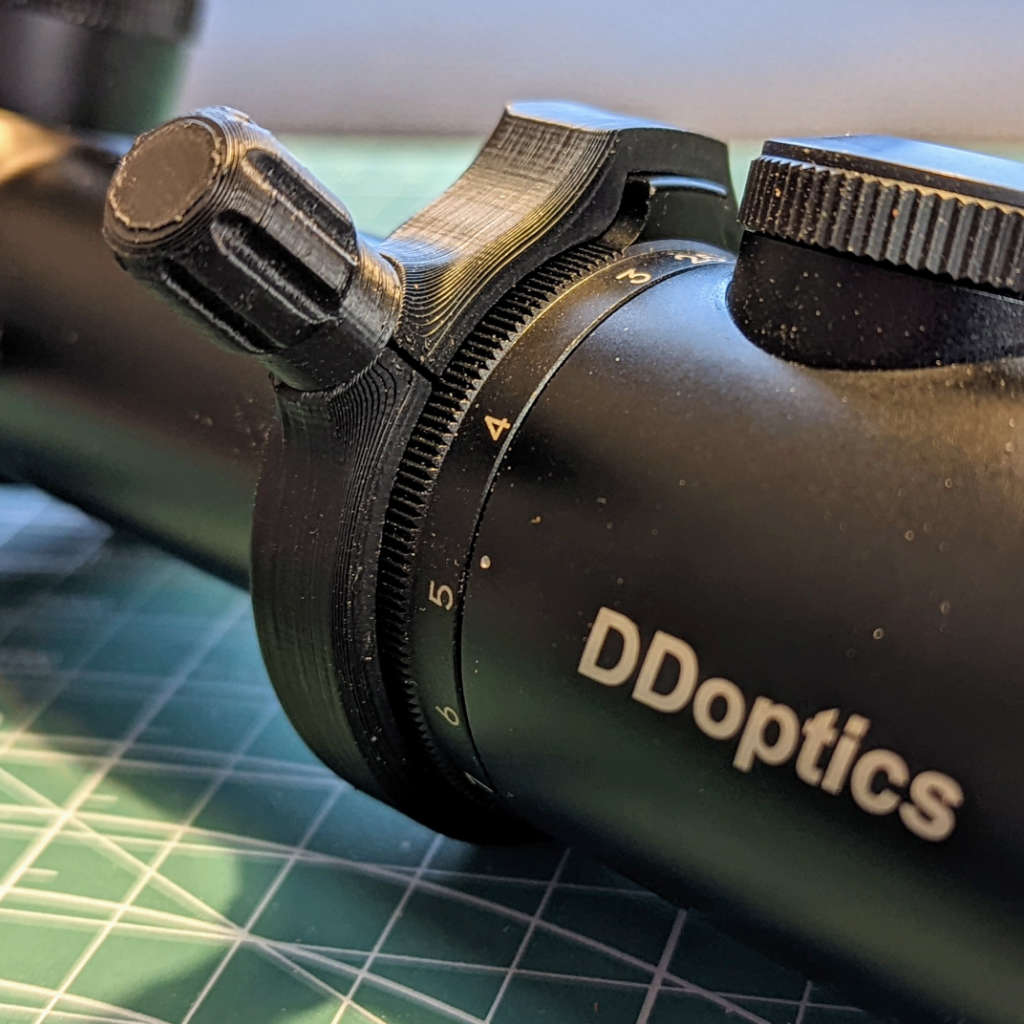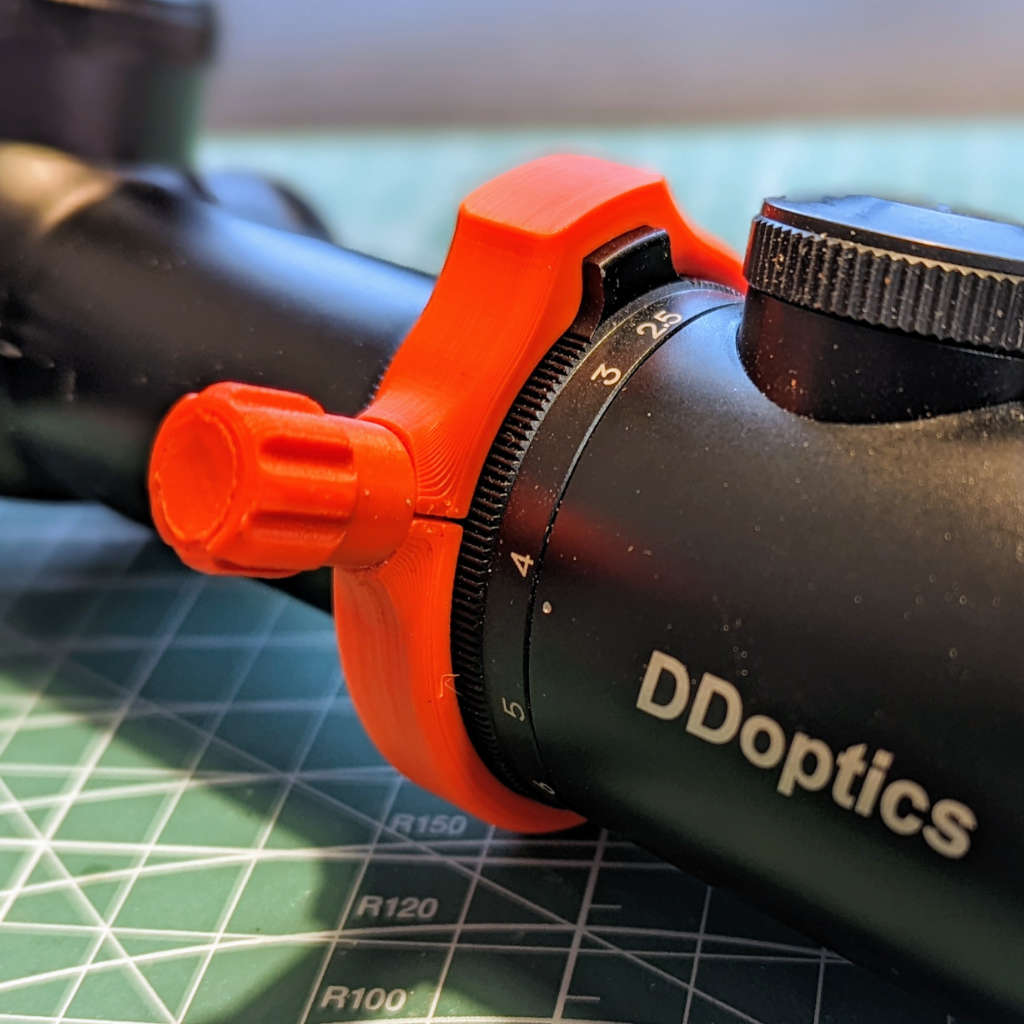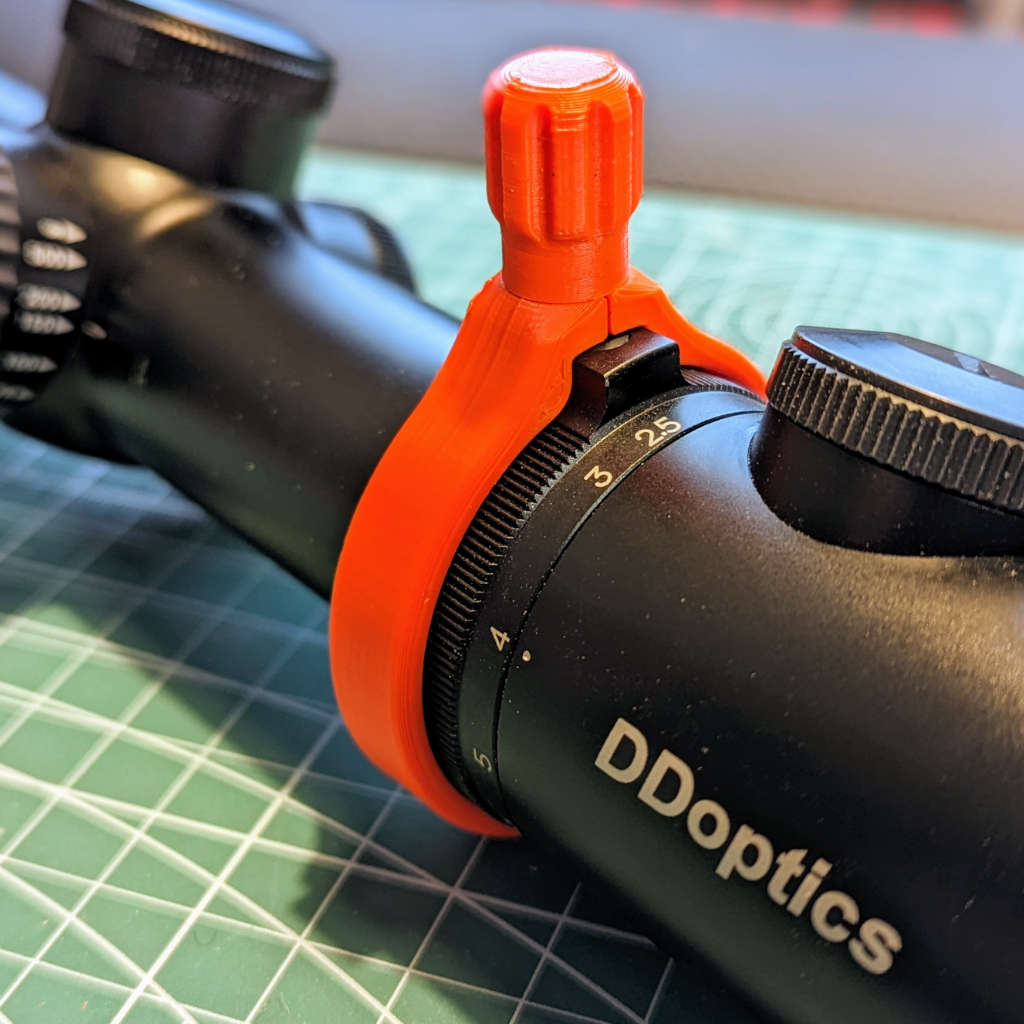 Adjustment rings on the scope made of aluminium
On telescopic sights with an aluminum adjustment ring for the magnification, the quick adjustment lever cannot always be mounted so that it is 100% non-displaceable. The hard plastic surface meets a smooth, anodized aluminum surface.
A thin tube of rubber cut off a finger of a latex glove can help here. This is pushed over the adjustment ring and can thus provide more grip between the aluminum body and the quick adjustment lever.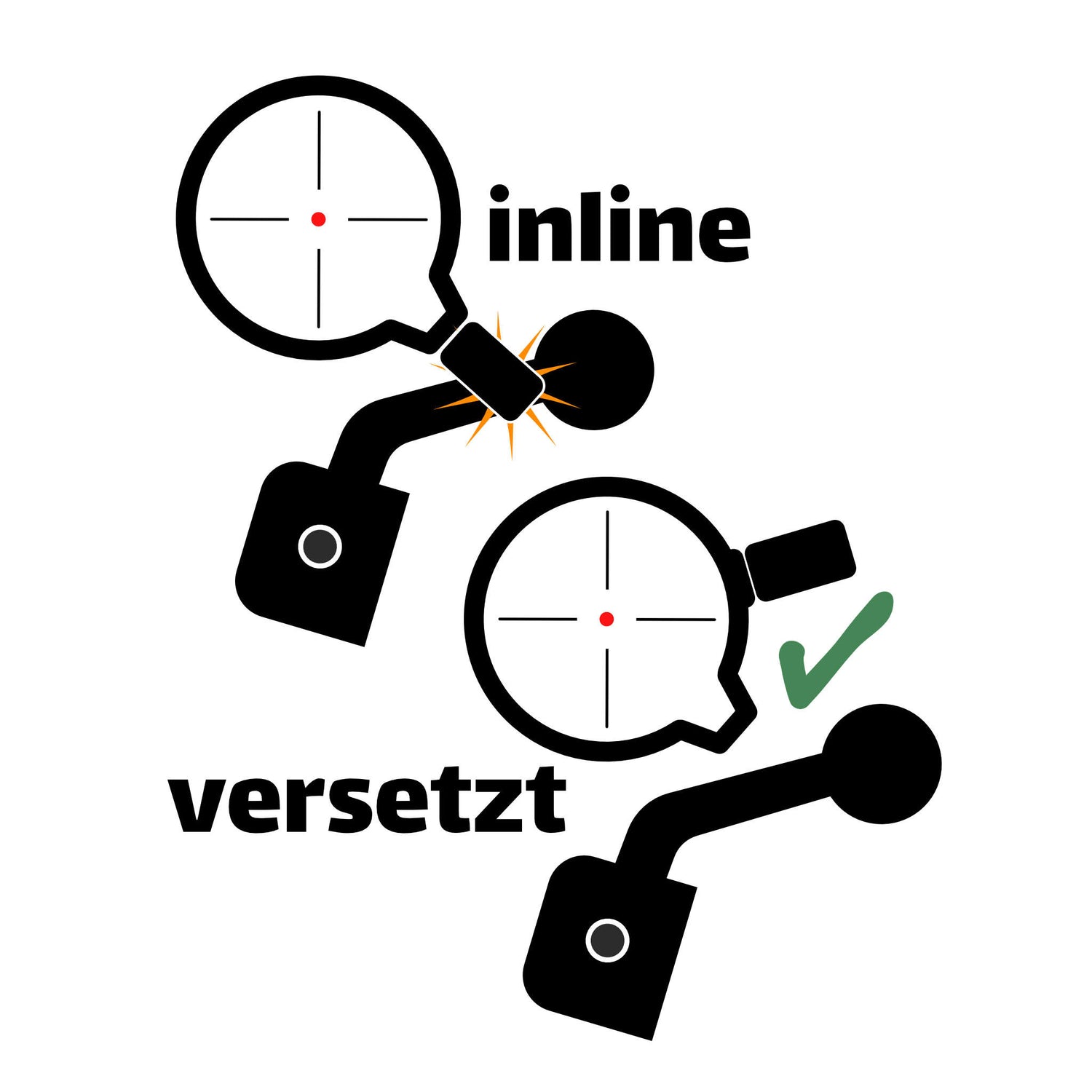 Which version?
The quick adjust levers may come in two styles: "inline" and "offset".
With bolt action rifles, it can happen that a lever of the inline version of telescopic sights with a large mechanical adjustment range gets in the way of the bolt handle when the bolt action is repeated. In this case, the staggered design can help.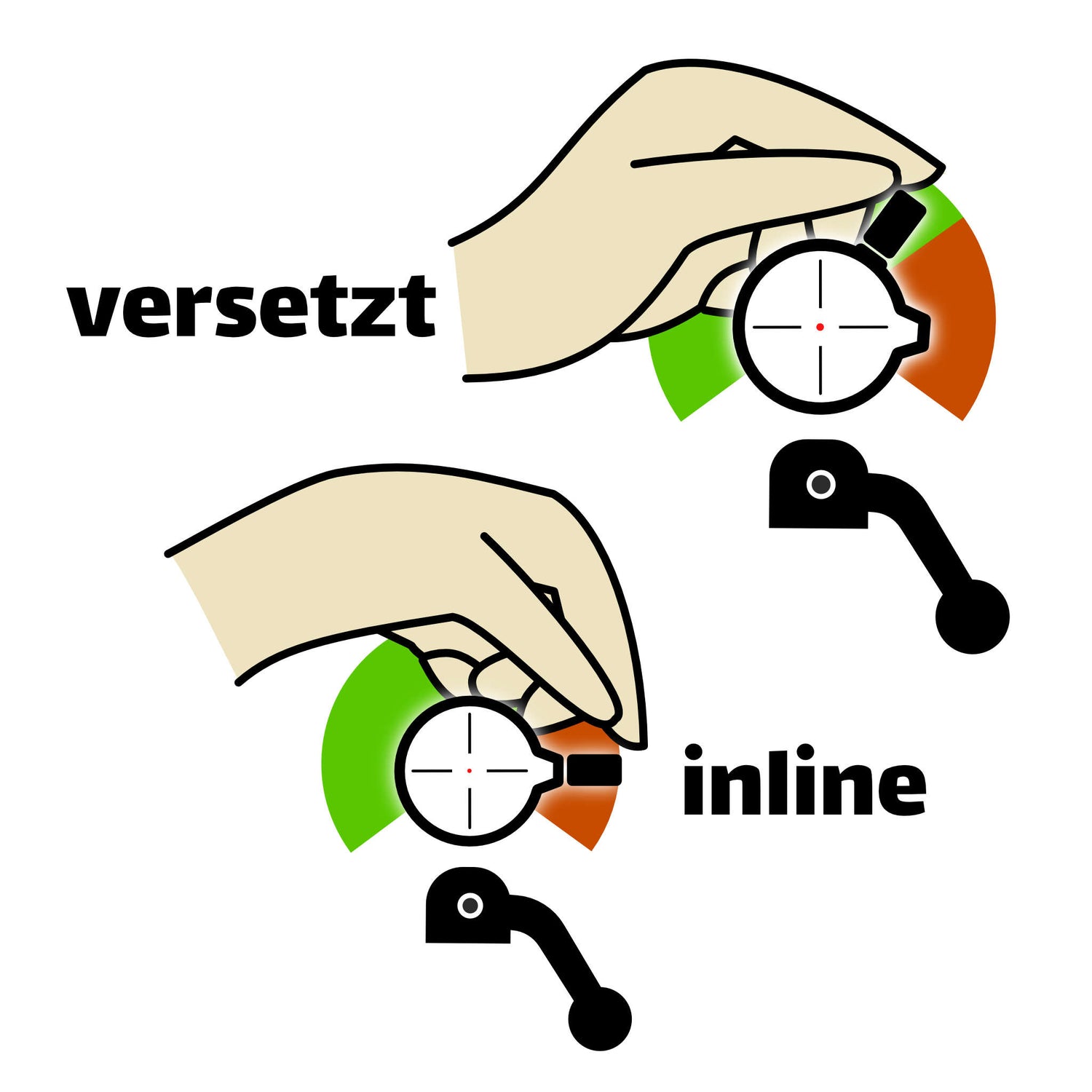 ergonomics
The offset design of a quick-adjust lever is also more ergonomic because one-handed reaching over the glass is reduced. A right-handed person can use the left hand to operate the lever over the entire adjustment range of the enlargement ring in a more relaxed manner and with less movement.
Questions or suggestions? Write me.