Für Steiner Ranger 8: Zielfernrohr Schnellverstellhebel für Vergrößerungseinstellung
Regular price
Sale price
€16,90 EUR
Unit price
per
Sale
Sold out
Schnellverstellhebel für den Vergrößerungsverstellring der Steiner Ranger 8 Serie. Zubehör für Zielfernrohre. Verschiedene Farben.
Der Hebel ist exakt auf den Drehring angepasst. Wenn er nicht richtig sitzt, wird er sich nicht verschrauben  lassen. 
Der Hebel muss mittig mit auf dem Drehring sitzen, er darf nicht verkantet sein. Die 

Die Grips des Hebels fügen sich am besten an den Drehring an, wenn man den Hebel auf einer Seite ansetzt und ihn von da aus rundum mit etwas Druck anstreicht. 
Lieferung ohne Zielfernrohr.
shares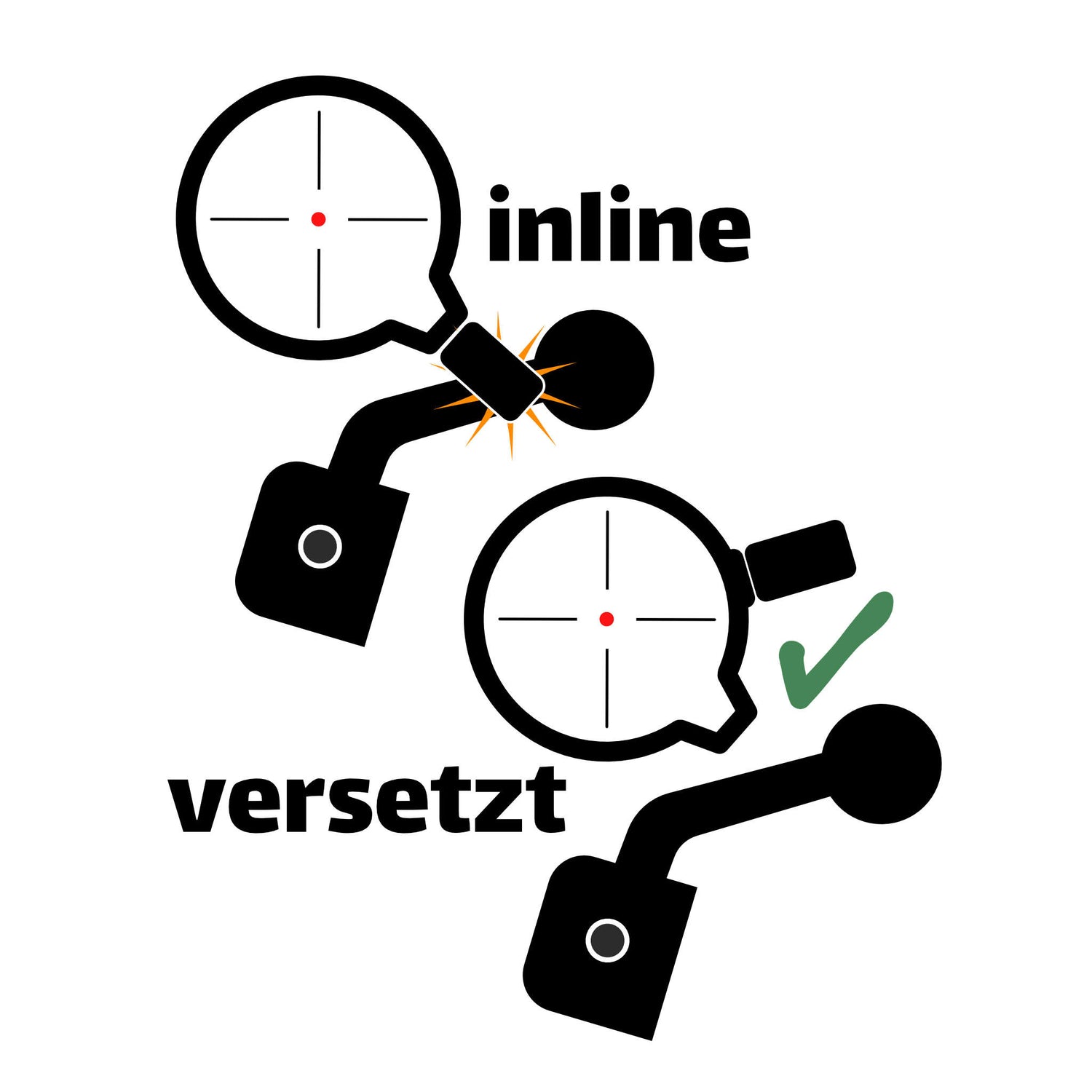 Which version?
The quick adjust levers may come in two styles: "inline" and "offset".
With bolt action rifles, it can happen that a lever of the inline version of telescopic sights with a large mechanical adjustment range gets in the way of the bolt handle when the bolt action is repeated. In this case, the staggered design can help.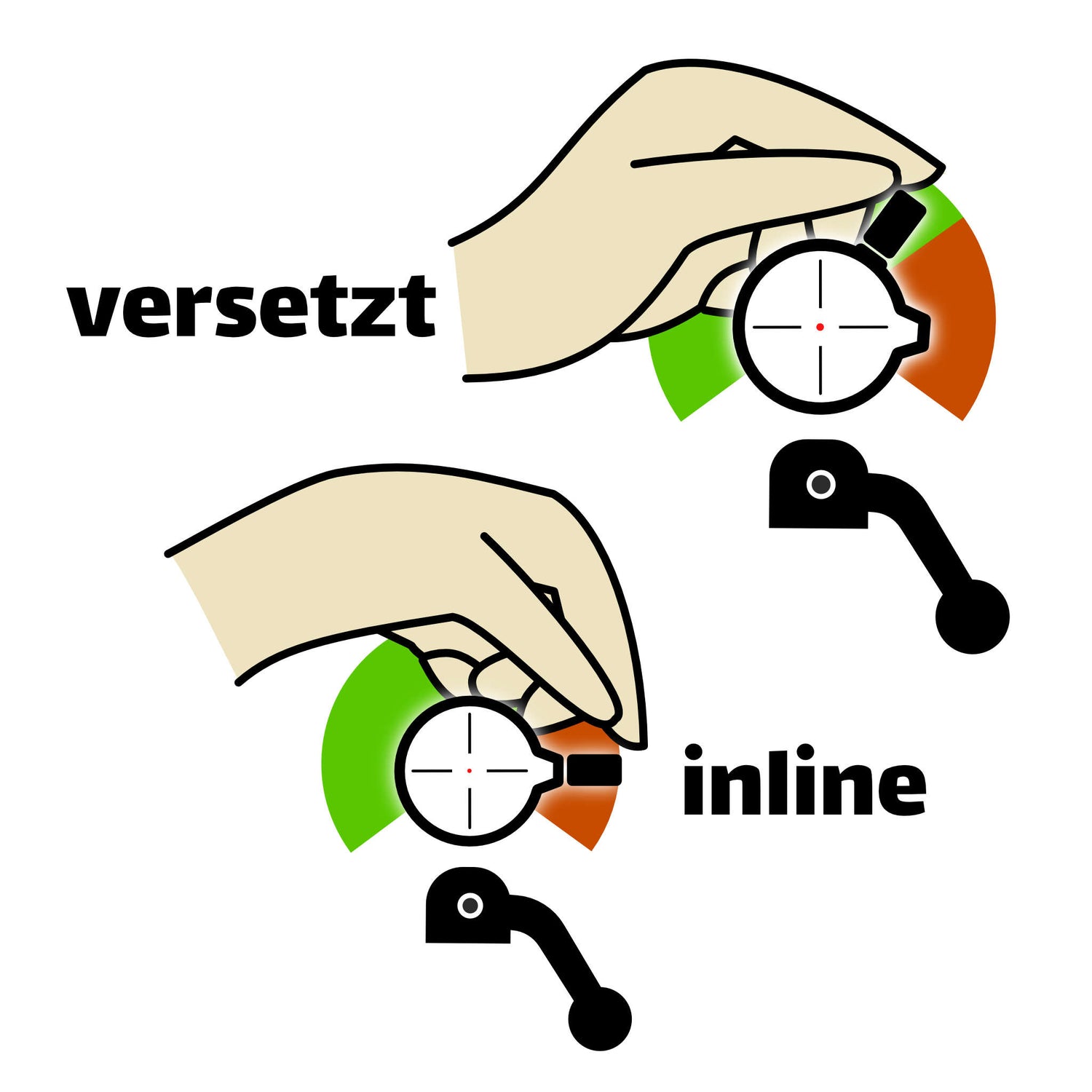 ergonomics
The offset design of a quick-adjust lever is also more ergonomic because one-handed reaching over the glass is reduced. A right-handed person can use the left hand to operate the lever over the entire adjustment range of the enlargement ring in a more relaxed manner and with less movement.
Questions or suggestions? Write me.